INTERVIEW AT INNER TEMPLE LONDON
---
AN EVENING WITH ...
Arbitrage

Taking the procedure by the scruff of its neck

Arbitration is becoming more and more popular, because of its time- and cost efficacy. But what are the downsides of these proceedings? How do civil law and common law relate to each other in international arbitration and do the arbitrators themselves properly reflect the ethnic (and gender) diversity of the people in front of them? These topics were discussed by a panel of experts on arbitration.
Rogier Schellaars, CHAIR, Partner | Simmons & Simmons LLP; Lucy Greenwood, International Arbitrator | GreenwoodArbitration; Kate Corby, Partner | Baker McKenzie; Deborah Ruff, Partner, International Arbitration | Pillsbury; Stephen Jagusch QC, International commercial and investment treaty arbitrator | Quinn Emanuel Urquhart & Sullivan, LLP; Garreth Wong, Partner (London) | Bird & Bird LLP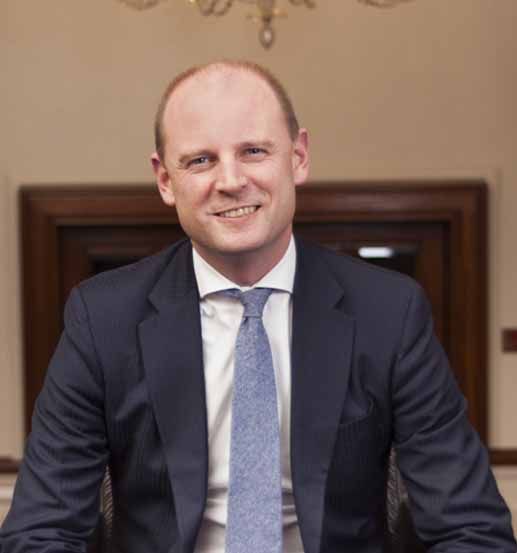 Rogier Schellaars
---
Partner


Simmons & Simmons LLP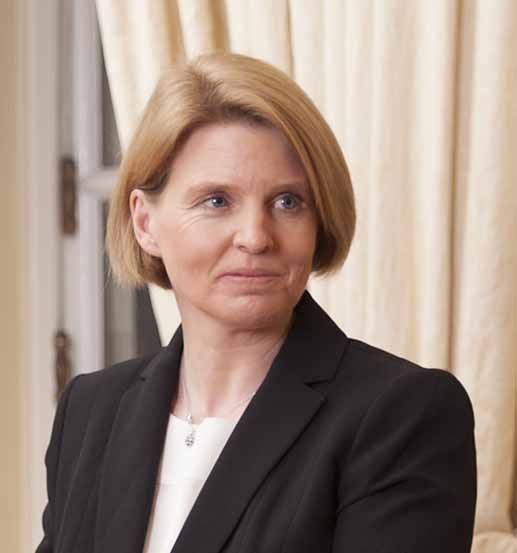 Lucy Greenwood
---
International Arbitrator


GreenwoodArbitration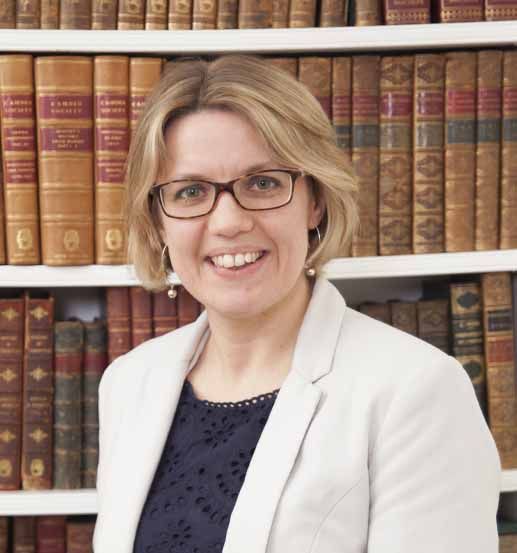 Kate Corby
---
Partner


Baker McKenzie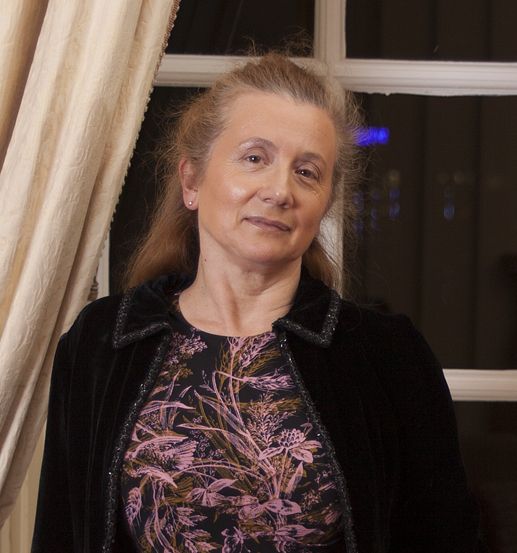 Deborah Ruff
---
Partner, International Arbitration


Pillsbury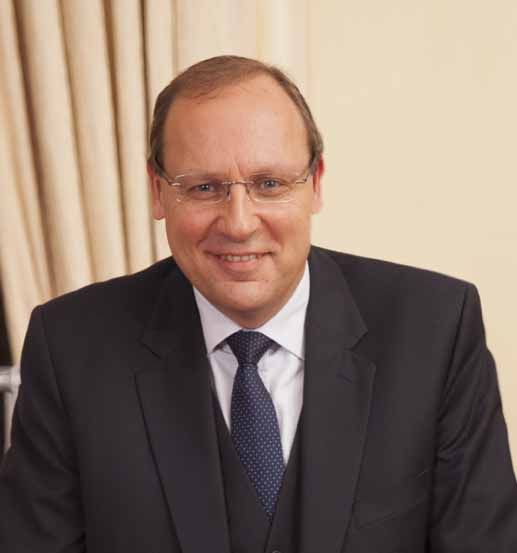 Stephen Jagusch QC
---
International commercial and
investment treaty arbitrator


Quinn Emanuel Urquhart & Sullivan, LLP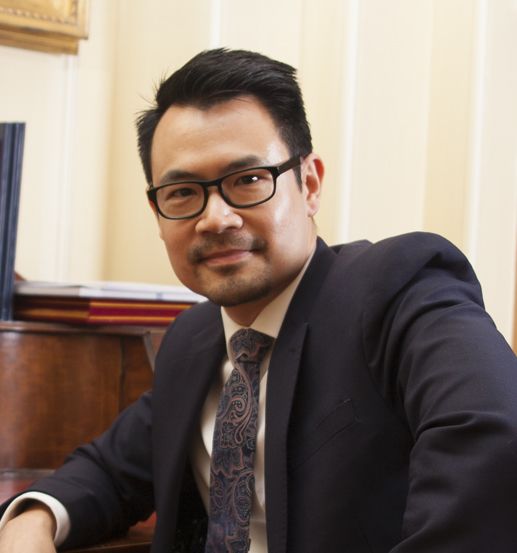 Garreth Wong
---
Partner (London)


Bird & Bird LLP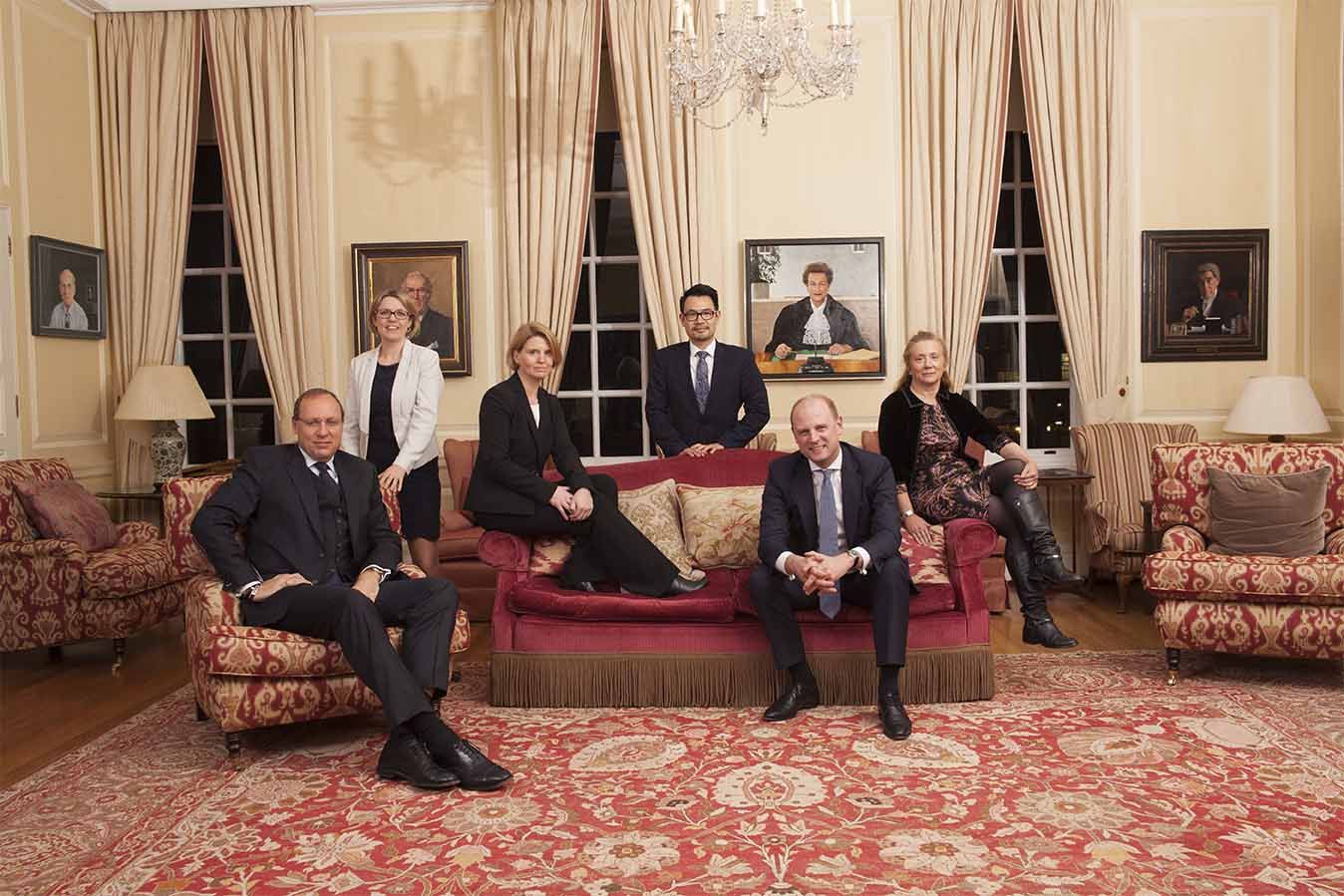 Rogier:

The first topic that I want to discuss with you is the proliferation of different fast track arbitral proceedings. Is there actually a down side, potentially, in terms of due process, to efforts to make proceedings faster, cheaper and more efficient? For example, is your right to due process properly guaranteed, when you respond to an application for fast track proceedings?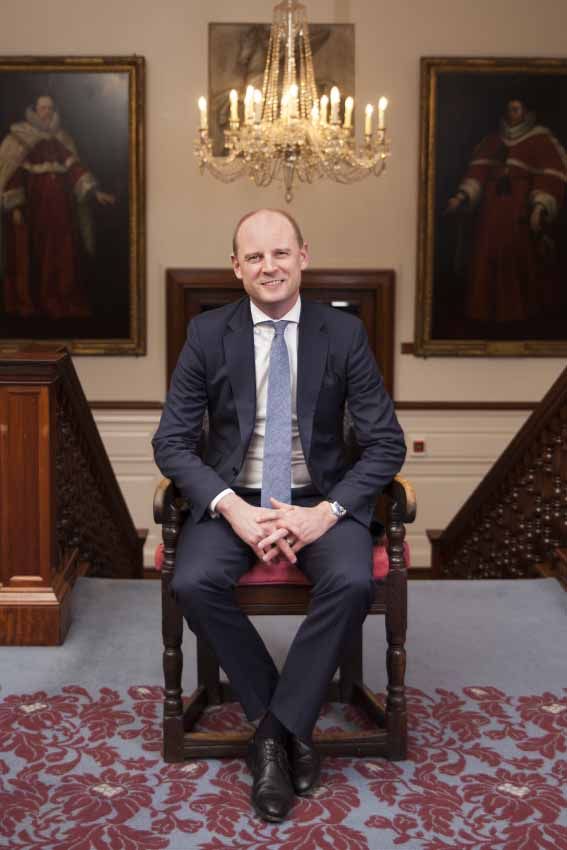 Deborah: I think the position is easier when parties have agreed to a form of rules where they have expressly signed up for expedited arbitration. That issue is a lot more difficult when one party is making an application for it to, without warning, be brought for the expedited procedure.
Lucy: Often, when parties are drafting their arbitration clause, they are very keen on speeding up the process, for example, they may include a requirement to have an award rendered within 120 days of the last arbitrator being appointed. And then there is a certain amount of buyer's remorse when they are hit with the reality of the disputeand the difficulties of pleading their case in such a short time. As a tribunal member, it is very important to make sure that all parties are given a full and fair opportunity to present their case and this can be difficult when you are faced with a very speedy proceeding. But that said, you do have to give great credence to the agreement that was reached. The parties wanted a quick resolution of their dispute and you must respect that. There is a real difficulty in balancing those competing interests.
Emergency versus fast track arbitrations
Garreth: I have an anecdote to contribute to this. I was asked by a client whether they could propose an arbitration clause which provided for a final award to be rendered within seven days of the arbitration commencing. In this regard, there is a fundamental difference between emergency arbitrations and fast track arbitrations as regards due process. Emergency arbitrations are aimed at preserving the status quo or obtaining some other interim relief before the final decision is made. Fast track arbitrations, on the other hand, are aimed at reaching a final award on the merits within a compressed time frame. The fundamental difference here is that in many emergency arbitrations, the decision can be overturned by the full tribunal. In most institutional rules the emergency arbitration award can be revisited by the full tribunal. Therefore, maybe due process considerations should not be as acute in those circumstances. Yes, they are important, but if there is an emergency arbitration decision taken which arguably breaches due process rights, the losing party has some comfort that they can try to overturn the decision before a full tribunal. Whereas with a fast track arbitration, if one has agreed to whatever it is - a two week, two month, or six month time frame - the decision that is reached is the final award.
Kate: Obviously, how fast track arbitration runs depends a lot on the circumstances. We had this experience in the context of a long term contractual arrangement for delivery of services. Our clients needed a quick decision. We didn't like who was appointed, we didn't think that we got a fair go, but actually it was better to just take that decision and have the business keep, because having a normal arbitration clearly would not have worked in that scenario.
Rogier: But if you look at 'emergency arbitration proceedings', you do see that there is a lot to be distinguished, in terms of finality. Look at certain common law countries: it is very provisional in nature, whereas in some civil law countries, it is quite definitive what you get out of an emergency arbitration. That can be an enforceable award, which can be challenged in proceedings on the merits, but doesn't have to be. And it is also not temporary in validity. So, it depends where you are, and what you are facing, isn't it?
Garreth: I completely agree with that. Occasionally, for some interim measures applications, the outcome of that application may in practice be determinative of the dispute between the parties, commercially or legally. In such cases, the fact that one has had an interim injunction in one's favor, or against one, effectively means a full hearing will never happen. And in those interim applications, I dare say that the emergency arbitration procedure needs to approximate more closely the procedure of, and the due process safeguards of, a full arbitration. Simply because the emergency arbitrator is or should be aware that how they decide the application may well make the whole dispute go away.
Ex parte relief
Deborah: I am not sure the situation is substantially different, though, for making the same interim application before a court. Of course there may be jurisdictions where that sort of relief wouldn't be available in the court, and I imagine that is one of the reasons why arbitral institutions have decided to include it. It does raise questions of what are the circumstances in which it would have been preferred to go in front of an emergency arbitrator rather than to a court. Do parties have the perception it may be less likely that there will be ex parte relief from an emergency arbitrator? It might be interesting to find out.
Lucy: Often one is precluded from going to court, unless the remedies that may be available before the emergency arbitrator have been exhausted. So, there is always a tension, isn't there?
It is important to make sure you have squared everything away before you choose the route you go down. That said, I am a big fan of emergency arbitration. I think it is a great addition to the arsenal of available relief. You see its popularity in the way that the institutions have taken this on board and added it to their rules, since the ICDR added it to their rules in 2006. And I have seen it work well in practice. In my view, the availability of emergency relief gives the parties greater options, and more cost-effective options than going to a national court.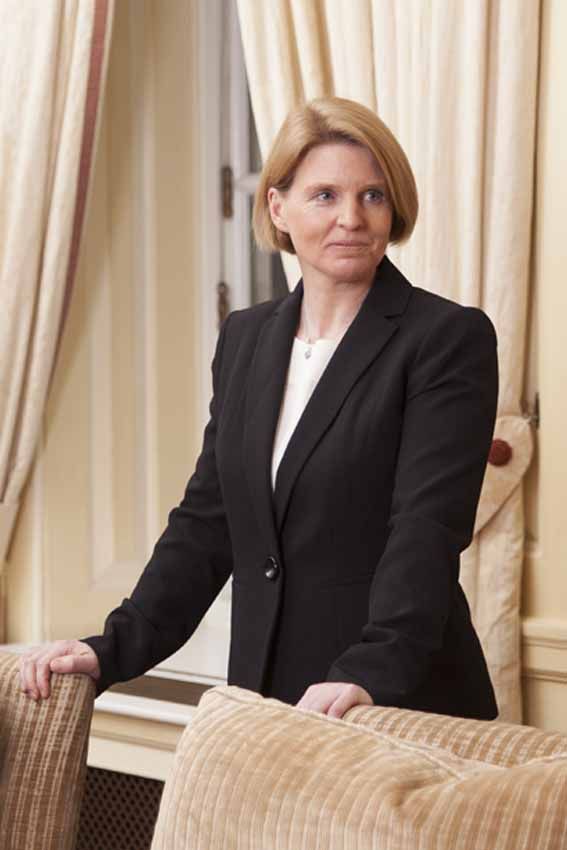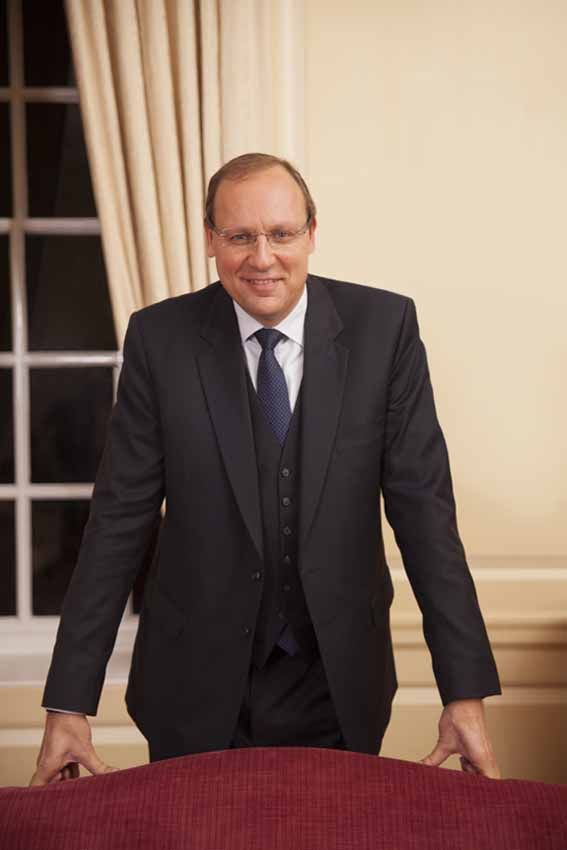 Rogier: You do see the numbers picking up quite spectacularly, maybe at the ICC it is now over 50 since the rules were amended to use the emergency arbitration. And I have done some research at the Netherlands Arbitration Institute, where they have over 200 summaries of the proceedings registered since 1999. In my view, it can be very effective in terms of a remedy to get things going again. And it can deal with specific performance, enforced with penal sums.
Stephen: The point about damages is, that it is only provisional. That suggest to me that those who drafted the rules considered that a damages award requires further consideration.
'Summary proceedings'
Rogier: We have to see how other forms of fast track proceedings work. Do you have experience with such proceedings?
Stephen: I have experience with fast track, in the sense that you take all the steps and condense the time period. The competent tribunal will ask at the end the parties if they have complaints about the procedure, and, in my experience, nine times out of ten they don't complain. What we don't see much is summary proceedings. I think there is a real problem with using the word "summary" in arbitration, because people will think that you are taking shortcuts. I think that there is plenty of opportunity for speeding up arbitration proceedings in all sorts of ways, including fast track, but without using the provocative word "summary". One of my big frustrations with contemporary arbitration is that arbitrators don't make better use of their ability to determine important questions in advance. To take issues that may be determinative. Issues, the outcome of which could either terminate or narrow the proceedings, or leave the parties to settle or pursue a different strategy. Some people wrongly label this as "summary" proceedings, but it is no such thing. Consider taking determinative issues and dealing with them early. Not in a summary fashion, but in a way that gives both parties time to present their arguments and have a hearing. When you strip away everything else that may be unconnected with those issues, you could end up being able to have a complete hearing on them, with the full opportunity to be heard by both sides, in a very short space of time. Now the real question for us is this: why doesn't this sort of thing happen more frequently? You might say that not every case has determinative issues, but in fact most of them do. Read through almost any award, and there will be points where the tribunal is going to go one way or the other, depending on the determination of specific issues. The challenge is to try and find those issues, and then work out whether you need extensive evidence, and document disclosure, and consider which evidence overlaps with other issues. If they discrete issues, then they are candidates for preliminary determination.
Kate: That is a very good point, and I guess it probably fits into the wider issue around tribunals taking the procedure by the scruff of its neck. It could be interesting to hear people's experiences as to whether they are seeing that in action or whether tribunals are still defaulting to the standard "Procedural Order No. 1" pulled from the drawer and filling the blanks in.
Deborah: In my experience, tribunals are unfortunately very unwilling to impose a preliminary issue absent agreement by the parties. And chances are, there is going to be one party which is not keen on it. So I certainly would welcome the greater use of preliminary issues. Perhaps it would encourage tribunals if they are empowered to take a preliminary point of their own, of course by agreement with the parties.
Early disposition of discrete issues
Lucy: The US lawyers have something to teach us here, because they really favour motions for summary judgment. These type of motions are often called 'summary judgment motions', but I take Stephen's point that it would be better to call them 'early disposition of discrete issues' and I do prefer this in my cases I have had a couple of these motions come up in a case I am involved in at the moment, and it has really lead to a narrowing of issues. It has got the tribunal up the learning curve far quicker in terms of understanding the case at anearlier stage than we would otherwise have done. And it has meant that we have been able to carve out a significant portion of the case, and just deal with that. So I am very much in favour of it.
Kate: I am involved in an investment treaty case at the moment in which the respondent state has made several jurisdictional points, but has not attempted, yet, to plead them. Because we already have a procedure set out, why don't we just determine these issues first? Then we don't need to get into all the detailed factual analysis, or have all the damages evaluated, etcetera.
Garreth: At the point at which the tribunal is constituted, the parties have typically already spent a great deal of time thinking about their cases. Therefore, it is usually a party, rather than the tribunal, who is in the best position to be able to say: we want these points determined as an issue in advance of the hearing.
Arbitrators' paranoia
Stephen: I think that the problem is willingness. It is the arbitrators' paranoia. An enforcement paranoia. A "process paranoia". And this overlaps with the diversity question. We are seeking all the time to bring in new arbitrators, but that means you have increasing numbers of arbitrators who aren't very experienced. The worst thing that can happen to them, or so they think, is to have a judge set aside one of their awards, on the basis of procedure, for example because one of the parties hasn't been given a fair opportunity to present their case. This creates a paranoia that prevents arbitrators from taking issues by the scruff of the neck. But a related and possibly even more controversial point is that too many international arbitrators are just plain lazy. Increasingly, the senior arbitrators. They don't have to prove anything anymore. Appointments just turn up on their desks and add to their already busy schedules. Increasingly I sense they are not reading the papers . They are not motivated. A procedural order will issue in a standard form. I think it is for the courts to show that arbitrators will not be penalized for being bold and taking sensible decisions, such as the early resolution of key issues. The concern for lazy arbitrators should be that once we identify them as lazy, we don't appoint them anymore, we look for others who are keener to show their intellectual prowess and their willingness to engage in the issues in the case earlier on. But the evidence suggests that the lazy arbitrators keep getting appointed!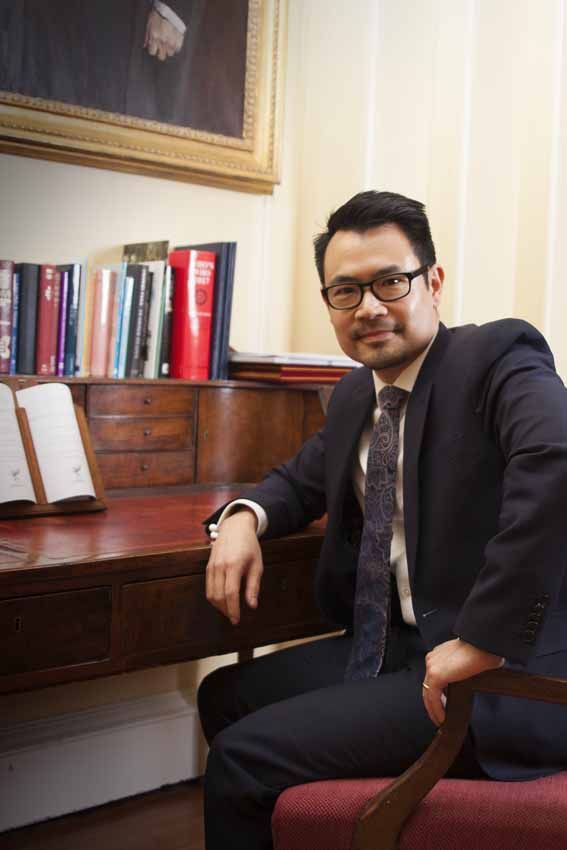 Garreth: But then there is also the point of due process paranoia, particularly in relation to emergency and fast track arbitrations. In that context, one needs to recall that the parties have signed up to the institutional rules providing for emergency and fast track arbitrations. They therefore have subscribed to limitations regarding the time frame and opportunity to put their case. We often hear about a party's right to be heard, that is very different from having the full, unlimited opportunity to take as much time, and use as much paper as you wish in order to advance your client's case. But it can still be quite a disparity between a claimant who has done his homework, prepared for these fast track proceedings, and the respondent who is not, but is still compelled to participate and to make the best of it.
Stephen: Not taking determinative issues early is as much an injustice to claimants, who have a right to proceed expeditiously, as it is to respondents, who are only being held to what they have signed up to. We always say that awards are written for losing parties, because winning parties don't challenge awards. So part of the problem that may be factored into this is, that at a point in time it becomes obvious which party is going to lose. Tribunals might be more lenient to the procedural demands of that party and less concerned with the violation of the winning party's entitlement to efficiency. (But of course that presupposes that arbitrators have taken a view on the outcome, at the time that they are dealing with these procedural issues, but as I said, in my earlier remark, increasingly they have no idea what is going on.)
What type of arbitrator?
Lucy: Arbitrators do not and should not reach any conclusion on the merits at an early stage, but I do believe arbitrators need to signal more strongly to the parties and counsel what type of arbitrator they are, and be more transparent about the way they conduct arbitrations. The big advantage of arbitration is that we, as arbitrators, can be flexible in the procedure. You know the old saying: justice delayed is justice denied. Parties shouldn't have to wait nine months after the close of proceedings for an award.
One of the big improvements that I have seen in the last five years, is arbitration institutions requiring that arbitrators render their award in 30 or 60 days after the close of proceedings. As an arbitrator you know that this is the timetable you must adhere
to and you clear your schedule for the 30 or 60 days after you close the hearing so that you have sufficient time to render
the award. For me that is a big step forward, but I still think more work can be done in that regard.

Stephen:
When you have a three member tribunal, it will proceed at the pace of the slowest arbitrator. There will be circumstances where a respondent has appointed an arbitrator known to be very busy, known to be slow, in the hope that this will make it much more difficult to find hearing dates and for the arbitrators to find deliberation and drafting time.
Adversarial or inquisitorial?
Rogier: The second topic. Given the wealth of experience around this table it is probably interesting to see what the notion brings out, if we were to ask what can common law lawyers learn from civil law lawyers and vice versa, especially in the arbitration scene? Do you have any thoughts on that, Kate?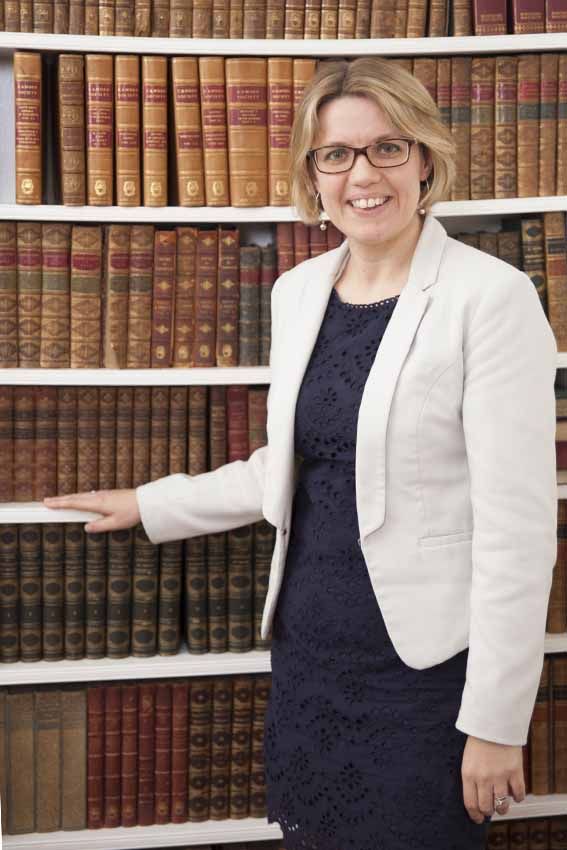 Kate: In the construction world, where I do a lot of my work, things are very complicated factually, although the law is often not that complicated. I have had QC panels of arbitrators, who were not very inquisitorial. So they let the parties stand up, make submissions and cross examine, but did not really get to grips with the project that the whole dispute was about. I have had other panels which had civil law arbitrators sitting on them. On one occasion we had the first main hearing and there was a couple of issues that were reserved for a second hearing. We got to the second hearing and the arbitrator asked some mindblowingly basic questions, that demonstrated that we might possibly have wasted the first two weeks hearing, because she hadn't asked any questions despite the fact that the parties had kept saying 'Do you have any questions about this aspect?',
but nothing was forthcoming. This may just be anecdotal experience, but also point to something more profound.
We are led to believe that the common law system is essentially adversarial, and the civil law system essentially inquisitorial.
In all my experience in international arbitration, I have never encountered an inquisitive civil law arbitrator though. Those who have been the most inquisitive are retired judges or other common law trained arbitrators. So that is just an interesting perception paradox.
Lucy: I think that occasionallytoo much is made of this common law/ civil law divide. There has been a great harmonization of the way that international arbitration should be conducted in. Assumptions are made and arbitrators are appointed based on their legal background, and these assumptions perhaps don't always stand up on further scrutiny. Arbitrators need to be more open about the way they conduct cases. They need to showcase that better than they are currently doing.
The best of both legal systems
Garreth: I agree that arbitration attempts, on the whole successfully, to take the best of both legal systems. Speaking more broadly, one of the things that all of us are guilty of is to assume that everybody does things the way we do them. That is obviously false. One of the major privileges of working in international arbitration is learning from different legal traditions. Common lawyers - which by the way are a minority in terms of the population of the world being represented - and lawyers from civil traditions have equally valid contributions to the process.
Stephen: What has always confounded me when this subject has come up, is the assumption that one system must be right, and one system must be wrong. That one must be better than the other. However both have existed for centuries. Both have survived – if not thrived – in countries where economies grow and societies function. So there is nothing inherently wrong with either. At a conference many years ago, I heard a leading civil law arbitrator tell all that in the early part of his career as an arbitrator he frowned upon cross examination. Thought it lacked any real utility. However, after many years witnessing good cross examinations, he understands it completely differently. He sees the utility of it and now thinks that all evidence should be tested. Not tedious cross examination for the sake of it, but skilled testing of the evidence. Whenever I think about the subject, I am always drawn to examine my own experience, either as arbitrator or as counsel, and I can say with confidence that, there is not a single case where, had the law or the process been different (civil law or common law), the outcome would obviously have changed.
Rogier: The third topic is about diversity in international arbitration, ethnic diversity more than gender diversity.Is enough being done? Maybe we can also look at it from the perspective of clients.
Stephen: I think this subject should take us to the basic concept of a jury. The argument is that a jury should be representative of society. Most of my clients are all from over the world. So it is wrong that for so long we have been prepared to accept similar looking, similar sounding, and similarly educated arbitrators to be resolving the disputes of those from vastly different cultures and backgrounds.
Deborah: Well, I have never had a client who has, at least expressly, raised any interest in the issue of cultural or ethnic diversity in the choice of arbitrators. So it is, to some extent, in the hands of the parties, and they don't appear to be grasping it by comparison, even though it is indubitably true that the arbitrators are overwhelmingly aged white males.
Not properly reflective
Lucy: Parties are, by definition, in a difficult, stressful situation when they get to an arbitration. The last thing on their minds is going to be criticizing the panel of three who have been appointed to decide their dispute. However, as an arbitral community, we should try to ensure that parties have the opportunity to appoint tribunals that are properly reflective of the people that are appearing before them. And that is what we just don't have. We don't have that in terms of gender, not in terms of nationality, not in terms of age, not in terms of ethnicity. There is a huge amount of work to do in terms of addressing this issue. And, as with addressing the underrepresentation of women, we need to start small, by raising awareness of the problem.
Kate:
I think parties take a lead from their lawyers when it comes to appointing arbitrators, and when that is combined with affinity bias, we end up with tribunals who look like us, rather than our clients. When it comes to gender diversity, an issue very close to my heart, another contributing factor is that while it is improving, law firms globally, as well as the English bar are still predominantly male at the senior level so there are less females arbitral candidates to chose from. It will be very interesting to consider the situation in another 10 years; hopefully there will be many more female arbitration partners in global law firms, and many of them will be sitting as arbitrators, giving a wider pool of female arbitrators to chose from and therefore more balanced tribunals.
Garreth: In the UK, the Judicial Appointment Commission uses objective criteria in selecting judges: the quality of the judgments, or articles one has written, one's abilities as an advocate. I completely agree with Lucy: we should try to eradicate the unconscious biases, which makes us reach for the white male arbitrators from a certain socio-economic background.
As far as selection of arbitrator is concerned, it does need to be the right person, and that judgment needs to be made as far as possible on the objective criteria.

Lucy: We should try to eradicate the unconscious biases, which makes us reach for the white male arbitrators from a certain socio economic background. But I do think that at least as far as selection of arbitrator is concerned, it does need to be the right person, and that judgment needs to be made as far as possible on the objective criteria.
Lucy: Just to add one last point: studies have shown that it is very easy to counteract your subconscious bias once you are aware of it. The biggest change we have had, and it has been a huge one, is that this is now openly discussed, in a way that it really wasn't six years ago. Just having the conversation today has made all of us likely to act in a slightly different way when we need to sit down and think about who we should appoint. So just having the conversation is really useful and sometimes that gets forgotten when people worry about what can we actively do to address this point. I mean sometimes just talking about it can already be enough.'