INTERVIEW AT KASTEEL WAARDENBURG
---
AN EVENING WITH ...
Public Procurement
Waardenburg | 03-05-2018
Aanbestedingen moeten meebewegen met de markt
---
Etienne van Bladel van de Academie voor de Rechtspraak in gesprek met zes deskundigen op het gebied van public procurement:
Mirrel Gerver, inkoopadviseur en aanbestedingsjurist, gemeente Alkmaar; Dik van Manen, adviseur aanbesteden en contracteren, Twynstra Gudde; Nadi Modderman, adviseur, Arcadis; Thomas van Doorn, clustermanager inkoop, gemeente Utrecht; Janet Meesters, advocaat en specialist aanbestedingsrecht, DLA Piper in Amsterdam; Brenda Nijhuis, advocaat, provincie Noord-Holland
INTERVIEW AT KASTEEL WAARDENBURG
---
AN EVENING WITH ...
Arbitrage
Waardenburg | 25-01-2018
De haken en ogen van arbitrage: voorkom een thuiswedstrijd voor de wederpartij
---
Arbitrage groeit in populariteit maar blijft voor veel juristen een fenomeen met blinde vlekken. Neem je een arbitrageclausule op in het contract? Voor welk instituut kies je en wat voor een arbiter? Zeker als de arbitrage in een niet-Europees land en onder een onbekend rechtssysteem plaats moet vinden kan de uitkomst erg onzeker worden. Als er een uitwedstrijd dient te worden gespeeld, dan liefst niet te ver weg.
Shulamith van der Hart, Senior Legal Counsel Litigation ABN AMRO; Douwe Groenevelt, Senior Director Legal ASML; Rob Hoefnagels, Bedrijfsjurist ZIUT B.V.; David Blackmon, Senior Vice President, Tax, Legal & Insurance Heerema Marine Contractors; Rogier Schellaars, Partner Simmons & Simmons LLP; Mathieu Ivens, Legal counsel Peterson en Control Union
INTERVIEW AT INNER TEMPLE LONDON
---
AN EVENING WITH ...
Arbitrage
London | 18-01-2018
Taking the procedure by the
scruff of its neck
---
Arbitration is becoming more and more popular, because of its time- and cost efficacy. But what are the downsides of these proceedings? How do civil law and common law relate to each other in international arbitration and do the arbitrators themselves properly reflect the ethnic (and gender) diversity of the people in front of them? These topics were discussed by a panel of experts on arbitration.

Rogier Schellaars, Lawyer Simmons & Simmons LLP; Lucy Greenwood, International Arbitrator Greenwood Arbitration; Kate Corby, Partner Baker & McKenzie; Deborah Ruff, Partner, International Arbitration Pillsbury; Stephen Jagusch QC,  International commercial and investment treaty arbitrator Quinn Emanuel Urquhart & Sullivan, LLP; Garreth Wong, Partner UK Bird&Bird.
INTERVIEW AT KASTEEL WAARDENBURG
---
AN EVENING WITH ....
Privacyrecht

Waardenburg | 05-02-2018
Mensen moeten privacy niet alleen als een risico zien maar ook als een kans
---
Etienne van Bladel van de Academie voor de Rechtspraak in gesprek met acht deskundigen op het gebied van privacy: Rachel Marbus, Privacy Officer KPN; Rence Damming, Chief Information Security en Privacy Officer Pon Holdings; Karin de Witt, Compliance Manager en Privacy Officer AkzoNobel; Lieke Jetten, Senior Manager Data Privacy Europa Stryker; Saskia Sjardin, Corporate Privacy Officer Wolters Kluwer; Nico Schutte, Privacy Officer De Nederlandsche Bank; Olaf van Haperen, Managing Partner Kneppelhout & Korthals Advocaten; Annechien Sloots, Chief Privacy Officer de Volksbank.
INTERVIEW AT BOLENIUS
---
AN EVENING ...
Arbeidsrecht
Amsterdam | 14-11-2017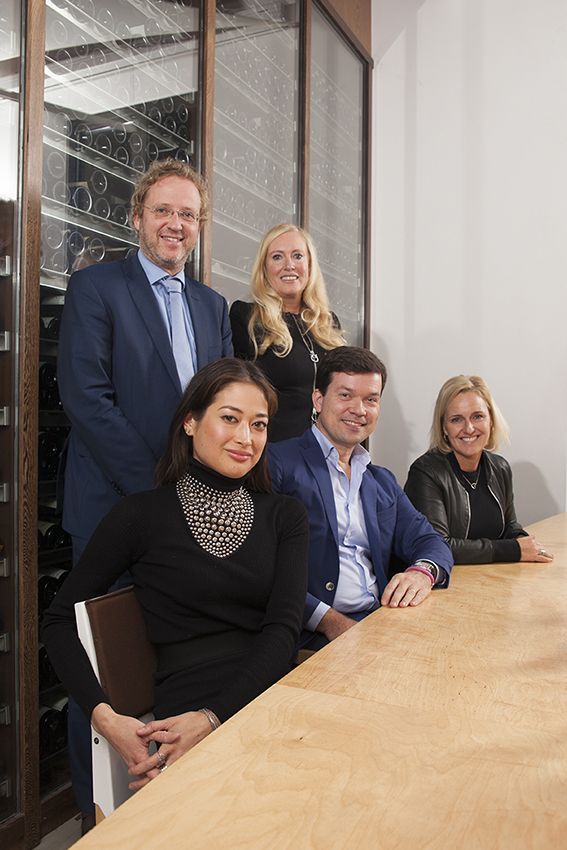 De #MeToo-discussie
---
Een van de belangrijkste gebeurtenissen van 2017. Niet voor niets riep Time Magazine #MeToo uit tot meest invloedrijke persoon van het jaar. Maar wat zegt het arbeidsrecht eigenlijk over ongewenst en grensoverschrijdend gedrag op de werkvloer? En in hoeverre is deze beweging van invloed op HR-managers? Dit keer aan tafel bij
de Academie voor de Rechtspraktijk Mirjam de Blécourt, Advocaat en partner Baker McKenzie, Yael van der Lek, HR Director Philips Lighting, Heleen Kuijten-Koenen, HR Director Schiphol Group, David Thomas, Director Human Resources T-Mobile Nederland en Henk Zeilstra, HR Director CGI.
INTERVIEW AT THE GRAND
---
AN EVENING WITH ...
Mergers and acquisitions
Amsterdam | 27-06-2017
Five people who have proven themselves more than worthy in the field of M&A
---
Annelies van der Pauw. Corporate lawyer at the international law firm of Allen & Overy in Amsterdam. Working in M&A since the end of the eighties. Marieke van der Kooi. Senior M&A lawyer ING Group and coordinator of the M&A Legal Flex Pool. Was part of the M&A team executing the Eur 40bn+ global restructuring programme agreed with the European Commission. Mike Jansen. Lawyer for over 25 years, mainly working on M&A. Moved from Baker & McKenzie to the Amsterdam office of Jones Day a year ago. Stewart McCrone. Certified Public Accountant. Heading M&A at Philips for three years. Was involved in splitting up Philips in a health part and a lighting part. And last but not least Kaspar Scheltema. Already working for twelve years for the M&A department of Air France-KLM and being involved in the merger of those two companies. How do they perceive the future of M&A? What are the threats? What are the challenges?